Portal's Profile & Mission
After a great success of MojeCoventry.pl portal, we have realized that there is a big demand on this type of sites in other parts of Great Britain, including neighboring Leicester. We have observed that people from other parts of UK not only visit our site but are also actively engaged in it.
We decided to respond to this demand and give Polish community in Leicestershire similar site, dedicated especially to them. This site simply reproduces proven and working elements of MojeCoventry.pl. Readers will find here City and Reading Room sections where we put up to date information about Polish Community and publish solid and useful articles. But we do not copy the content - we pay special attention to writing unique contents about local events and city affairs.
The most interactive part of the site is Forum. It is a place for exchanging experience, information, interests and building new relationships. Polish Community's mobilisation was, from the beginning, our priority, therefore we pay special attention to functionality and simplicity. The newest posts are being displayed at the center of our main page, thanks to that all the current topics are clearly visible and easily accessible.
Other important places on the site are Classified Ads and Company Catalogue. They quickly became a ground for commercial communication between users and advertising zone for local companies. Thanks to this sections our users are able to easily put their stuff on sale and companies along with service providers can reach a wide range of potential clients.
Users and Statistics
This site is still young, but quickly grows and gain more new readers. Currently, we have about half thousand users. Below you can see our current statistics gathered over the course of last quarter.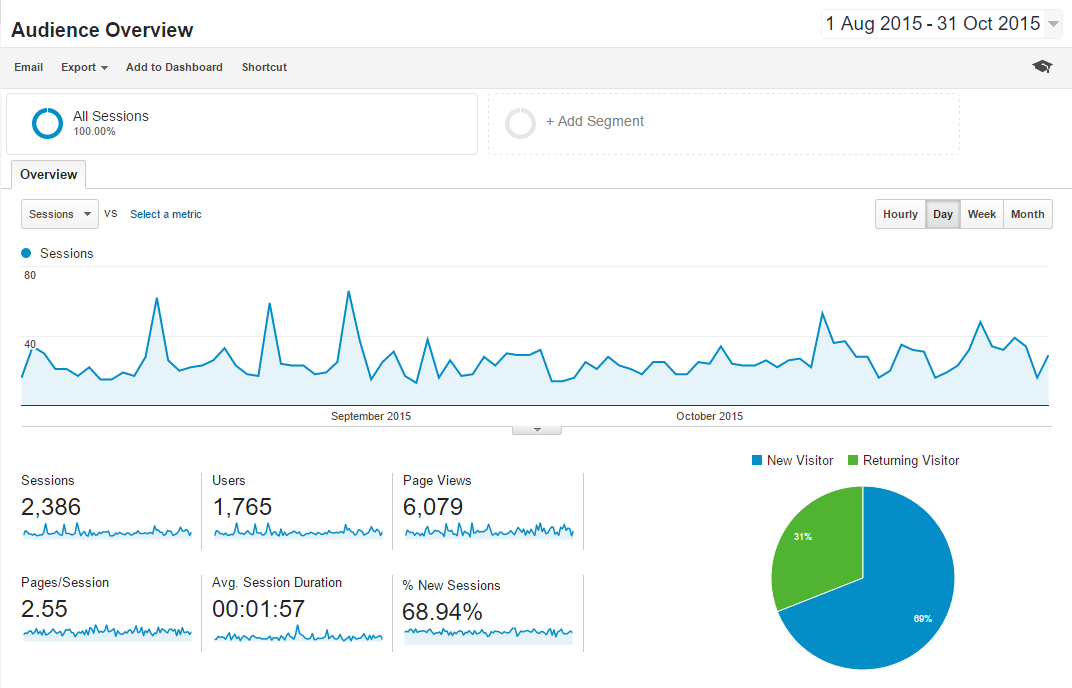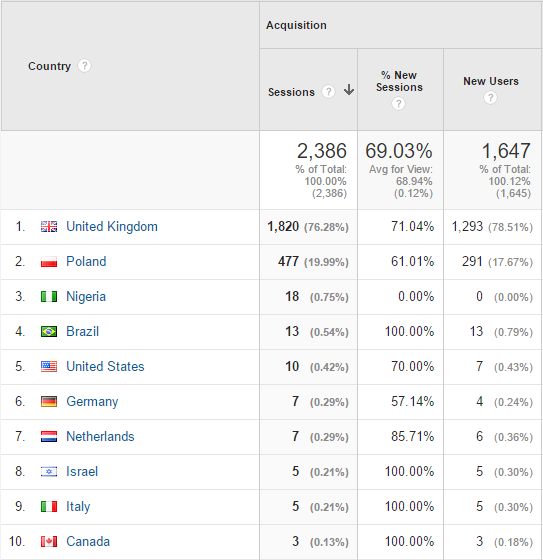 Our Offer:
We prepare few forms of promotion on portal MojeCoventry.pl for you: banners, Companies Catalogue entries and Classifieds ads. Thanks to this you can choose the option that the most suits your business.
Banners are dynamic, effective and the most prestigious form of promotion on our portal. Banners are displayed in fixed positions on all subpages of the site. Our banner campaigns include views' statistics, CTR (click-through rate) and assistance regarding increasing effectiveness of banners.
Companies Catalogue is a place where our readers go when they are looking for detailed information about a particular company. You can put here more content regarding your business than in brief classified or on the banner. You can edit your page by yourself at anytime. Companies Catalogue is especially useful for business owners who do not have their own website but want to be present on the internet.
Additionally you can use our Classifieds Ads section to reach out to your clients. In this section, both the natural person and the business owners are placing their small ads. It is one of the most visited parts of the page. While adding a classified you can choose to place it in a particular category, prolong it or distinguish it.